The GMLS Webinar Event - Focus and Strategy
---
This Event, the advance preparation modules, and Expert On-Line Modules and Specific "LIVE" Q & A sessions, will be geared toward the following capacity outcomes and objectives;

1. Trade into, within, and out of Africa is going to be different post COVID-19. There will be opportunities and traps. The ICC Incoterms(R) 2020 rules, define the seller's and buyer's obligations, risks and costs in trade contracts. Learn about these rules, plus interpretation of the legal articles and their application from the global and African experts.

2. The opportunities for trade with Africa are sure to open up post COVID-19 as the rest of the world looks for new opportunities in sourcing and new markets. Arm yourself with very necessary knowledge to be able to negotiate with your business partners by understanding your obligations, risks and costs. Learn about the International Chamber of Commerce's Incoterms(r) 2020 rules on trade terms in the GMLS special capacity webinar.

3. FOB, CIF, DAP - you're going to see abbreviations like these thrown into your trade discussions, However, what exactly do they mean? Who pays freight, who has risk of damage or loss of goods, when and where is delivery? Engage in trade from a position of strength by understanding the rules for these criteria and other potential express Contract of sale terms to support the choice of rule.

4. Knowledge is power as the saying goes!!. Knowledge of the ICC trade rules - Incoterms(r) 2020 - gives you power and certainty in your sales and purchasing negotiations. If you are in trade, transport, supply chain, insurance, banking, finance, law, accounting practitioner or professional etc , you really need to learn about these eleven rules in our GMLS webinar presented to you by the world leader.
5. The GMLS objectives, are to provide mainly Africans and third world experts to know, understand and have insight to;
What the Incoterms® 2020 Rules Do.

What the Incoterms® 2020 Rules do NOT do.

How best to incorporate the Incoterms® 2020 Rules.

Delivery, Risks and Costs in Incoterms® 2020 Rules

Address Incoterms® 2020 Rules and the Carrier.

Understand the Contract of Sale and their Incoterms clause relationship to other contracts

Know the 11 Incoterms ® 2020 Rules – "Sea and Inland Waterway", and "Any Mode of Transport" – getting it right!

Know the legal Articles Order within the Incoterms® 2020 Rules

Know the differences between Incoterms® 2010 and 2020

Apply caution with variants of Incoterms® Rules.

The ICC's Role, and the development of Incoterms® 2020 Rules

The application of the Incoterms® 2020 Rules

The correct use and choice of the most appropriate Incoterms® 2020 Rules for the specific transaction

The respective roles & responsibilities of the Buyer & the Seller, regarding: a) Delivery b) Obligations, c) Risks, d) Costs

Making recommendations regarding the use of Incoterms® 2020 Rules

The legal use of Incoterms® 2020 Rules

The impact of a particular Incoterms® 2020 Rules on other 3rd Party Contracts, Transport Documents, Marine Insurance and Payment instruments and institutions
SABPP Approved CPD Points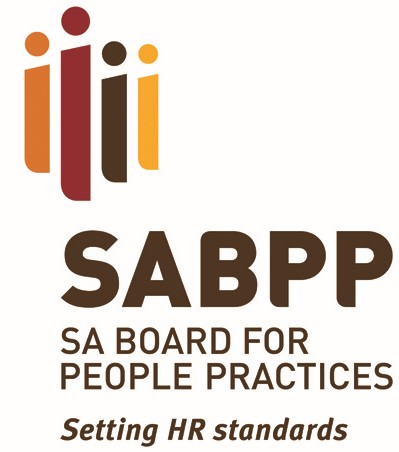 ---
CPD Points – 6 Points
(CPD) LEARNING EVENT/PROGRAMME APPROVAL
Important note:
Attendees can claim BBBEE Skills Development Scorecard points in Category F and G as well as expenditure for SETA reporting requirements.
You can record the training costs towards Annual Training Spend.
Attendees can also claim these CPD Points from there other professional bodies membership registration.
About the Event
Going Virtual with The Global Expert BOB RONAI
---
Hosted VIRTUALLY by GMLS & Partners, the ICC Incoterms® 2020 event will provide a unique, yet meaningful business, networking and academic platform
Coming Straight To Your Laptop or Smart Device
Who Should Attend ?
---
From which Sector ?
---
Programme Topics
---
This comprehensive programme with sessions and content, delivered by Mr. Bob Ronai, will present innovative, interesting, relevant, and at times, controversial discussion topics including those pertinent to the banking sector, thus dissecting Letter of Credit impacts in the choice of Incoterms.
COMPETENCY, AND CAPACITY IN GLOBAL TRADE, international level standards is a must for African Traders, Regulatory authorities Clearing Agents / Customs Brokers & Freight Forwarders , Legal Practitioners, Bankers, Supply Chain and Logistics Service Providers. Things are changing – ALWAYS.
Key recent changes emergence of the AfCFTA (The African Continental Free Trade Agreement), the World Trade Organisation Agreement on Trade Facilitation (WTO ATF), WCO revised kyoto Convention, The WCO SAFE Framework of Standards, IMO Safety and Security Standards, and the like, AND NOW, the NEW International Chamber of Commerce (ICC) Incoterms® 2020 Rules......
The Importance of the new Incoterms® 2020 Rules
---
Many practitioners may consider the new Incoterms® 2020 rules version as "easy" or "unnecessary", however they will become critical in our daily operations for many years, and will serve as the framework and standard for dealing with delivery terms within international sales contracts and related issues, including:
Arranging and paying for transportation;

Customs clearance and Security compliance obligations;

The impact of payment relevant to the chosen term;

Duty and VAT payments;

Arranging compliant documentation and notices;

Agreement on the default point where risk is transferred;

New insurance obligations;

Order of the legal articles and application thereof.
One of the most significant roles of Incoterms rules, is ensuring that all international trade is performed in a globally accepted, best practice manner. Buyers and sellers who do not use the Incoterms rules correctly may suffer from extra costs, risks, misunderstandings and disputes, caused by the continuous need to consider variations in language and shipping practices. Luckily, the Incoterms® 2020 rules will clarify all obligations and allow shippers to maintain standard practices without having to constantly negotiate new terms.
The new Incoterms® 2020 Rules reflect the ever-changing nature of today's international trade system. Over the course of the drafting process of the Incoterms® 2020 rules, several revisions were made to ensure that the rules clearly and accurately reflect present-day trade practices globally. All of the above will be covered with a slant towards the best practice of Letters of Credit, used in conjunction the Incoterms® 2020 rules, as Mr Ronai is also a qualified and certified Documentary Credit Specialist (CDCS) by the London Institute of Banking and Finance.